Defy Gravity
There is no better way to celebrate the winter holidays like jumping on trampolines and climbing up ropes. At least that's what the Cheatham Lab thinks.  Defy Gravity in Charlotte, was just the place to warm our hearts and get our holiday bells ringing.
We had a blast, and we are already planning our next visit!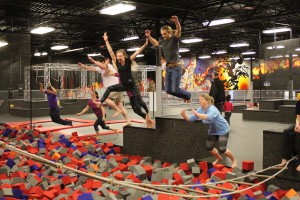 Patterson Farms
Thanks to everyone at Patterson Farms. We had a great time geocaching, meeting all the farm animals, and eating up the amazing peaches!